ROCK THE STONE LOOK AT HOME
Stone can be added to our interiors in many different ways, creating attractive living spaces. Stone elements can indeed be added to the decor of most rooms.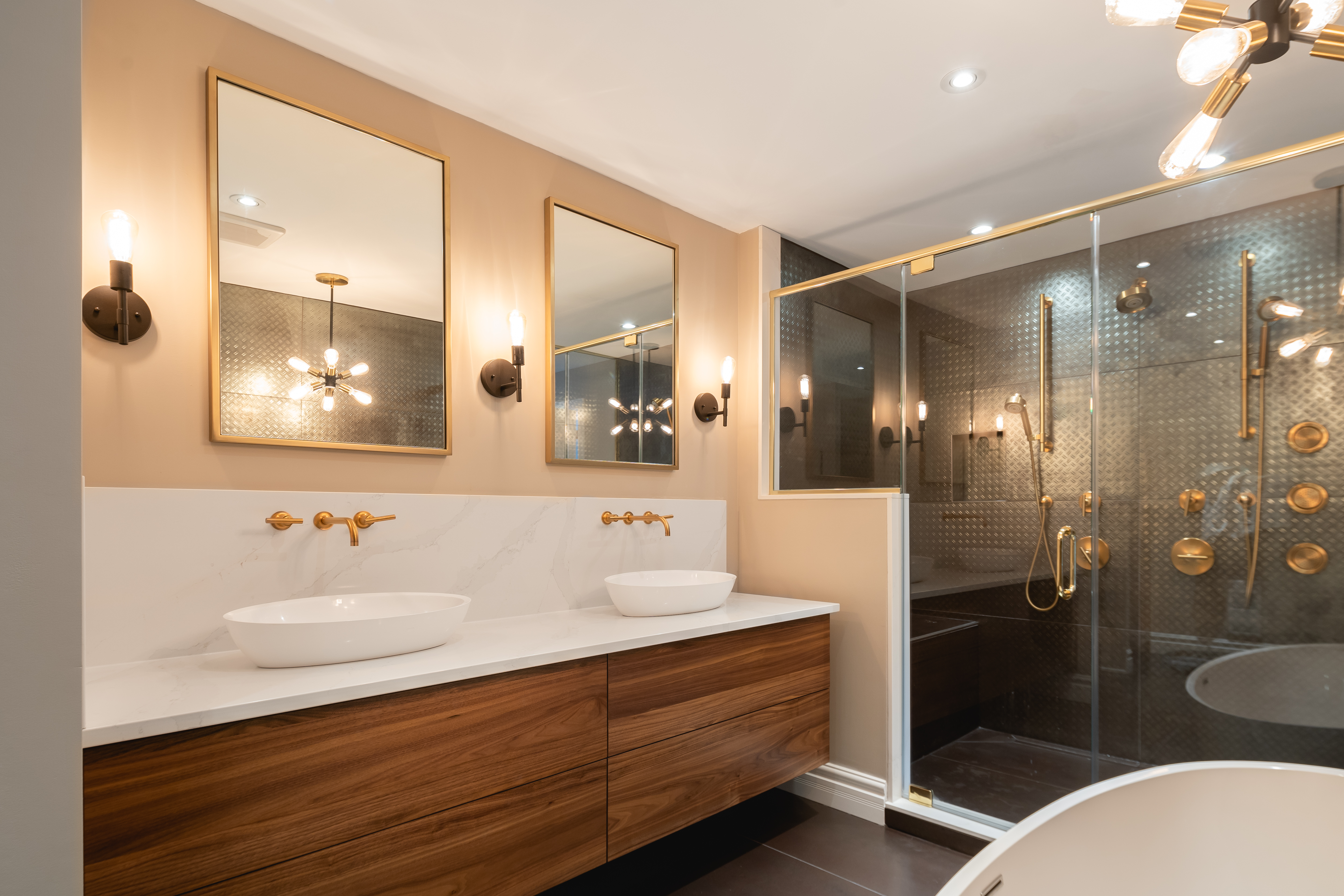 Bathroom
When thinking of stone in a bathroom, it's easy to simply think of countertops. But did you know that stone can also be used to create stunning shower walls, minimizing the use of typical ceramic tile joints? Podium bathtubs can also be covered with stone panels for a modern look that is just as solid!
Kitchen
Stone countertops are stunning and instantly enhance any kitchen. We install a lot of them. What differentiates us is our ability to match the counter to the stone backsplash. These backsplashes extend from the counter to the cabinets, sometimes even going up to the ceiling.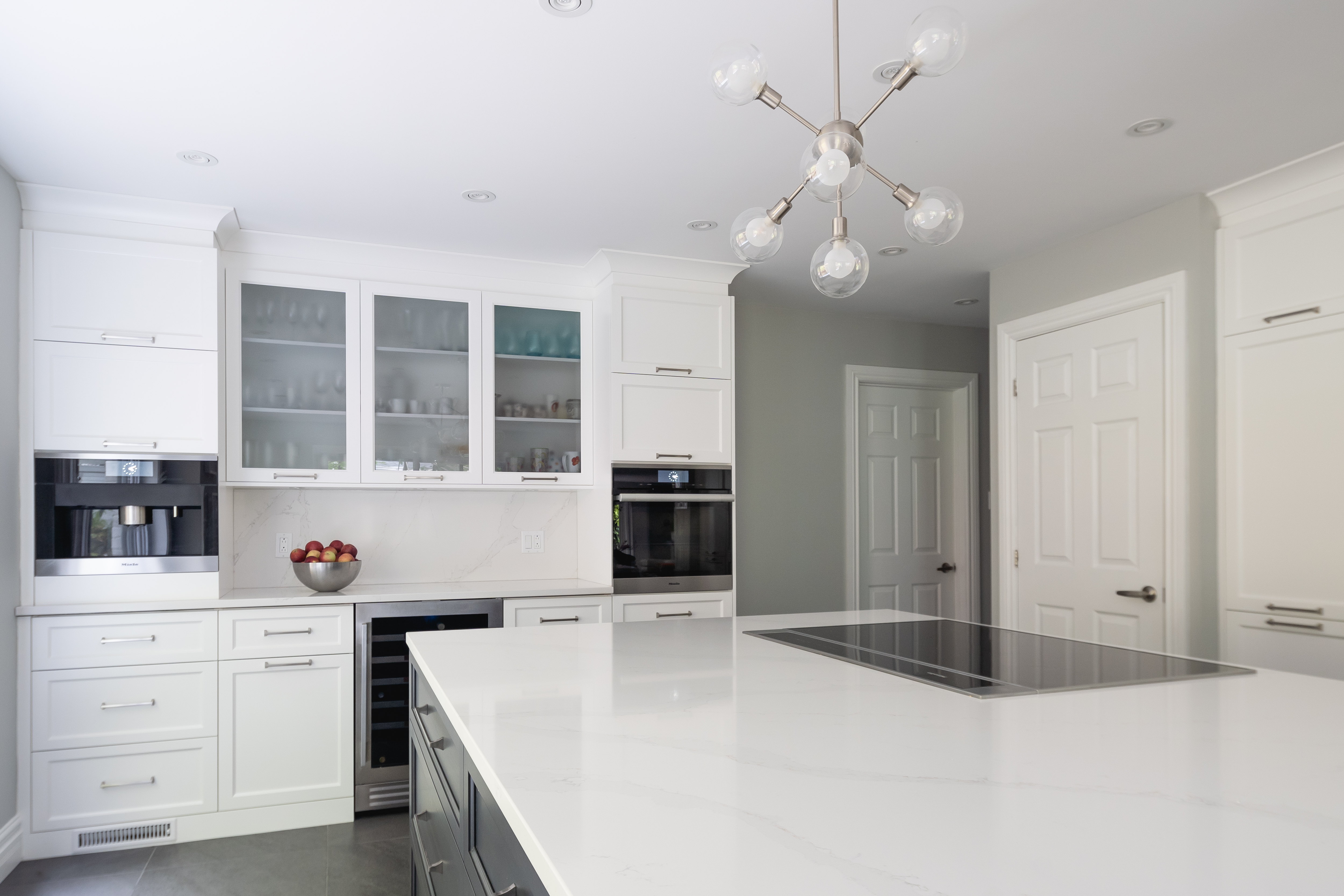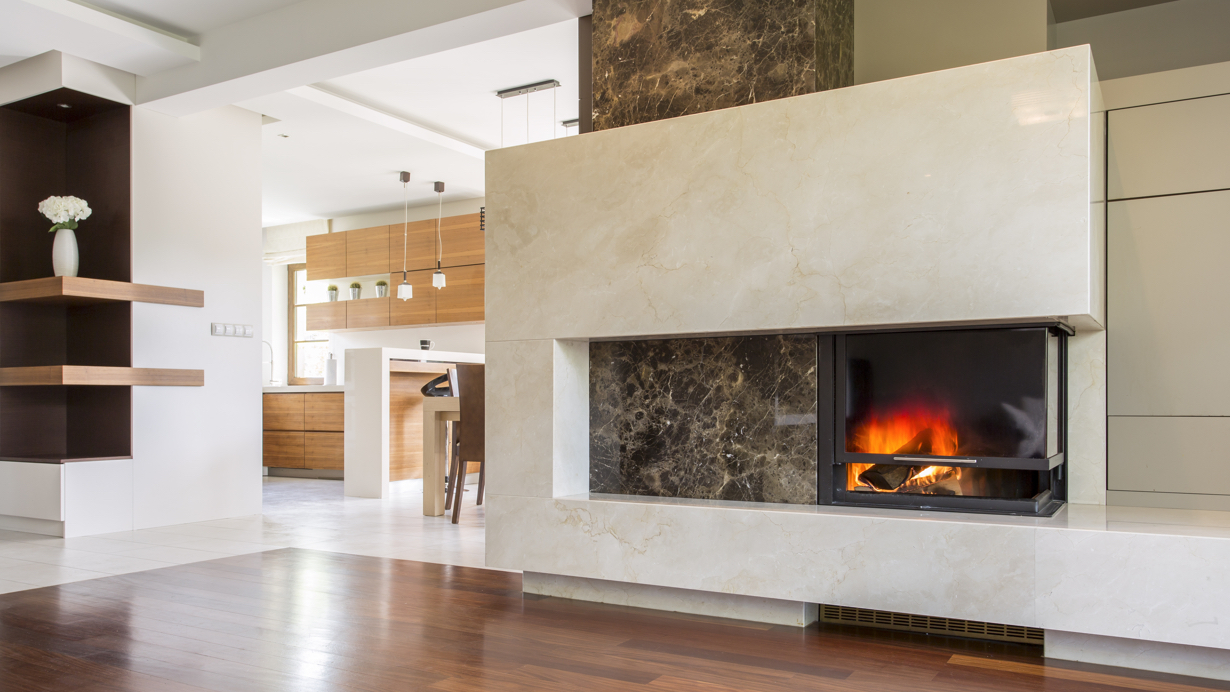 Fireplace surrounds
What's more classic and timeless than a magnificent stone fireplace? When designing your fireplace surround, you're ensured a heat-resistant and fully customizable material. A wonderful choice for turning a functional fireplace into an eye-catching piece of art.
Furniture
Stone's versatility is limitless. It can be used to create unique and original furniture. Among our range of stone furniture, you'll find kitchen, coffee and end tables, TV cabinets, shelves, and much more. There is little limit to the malleability of stone for this type of product. Unleash your creativity!
Outdoor Projects
The use of stone is not limited to the inside of a house. This quality material is so durable, it can be used anywhere! Several types of granite and porcelain are particularly suitable for your exterior surfaces.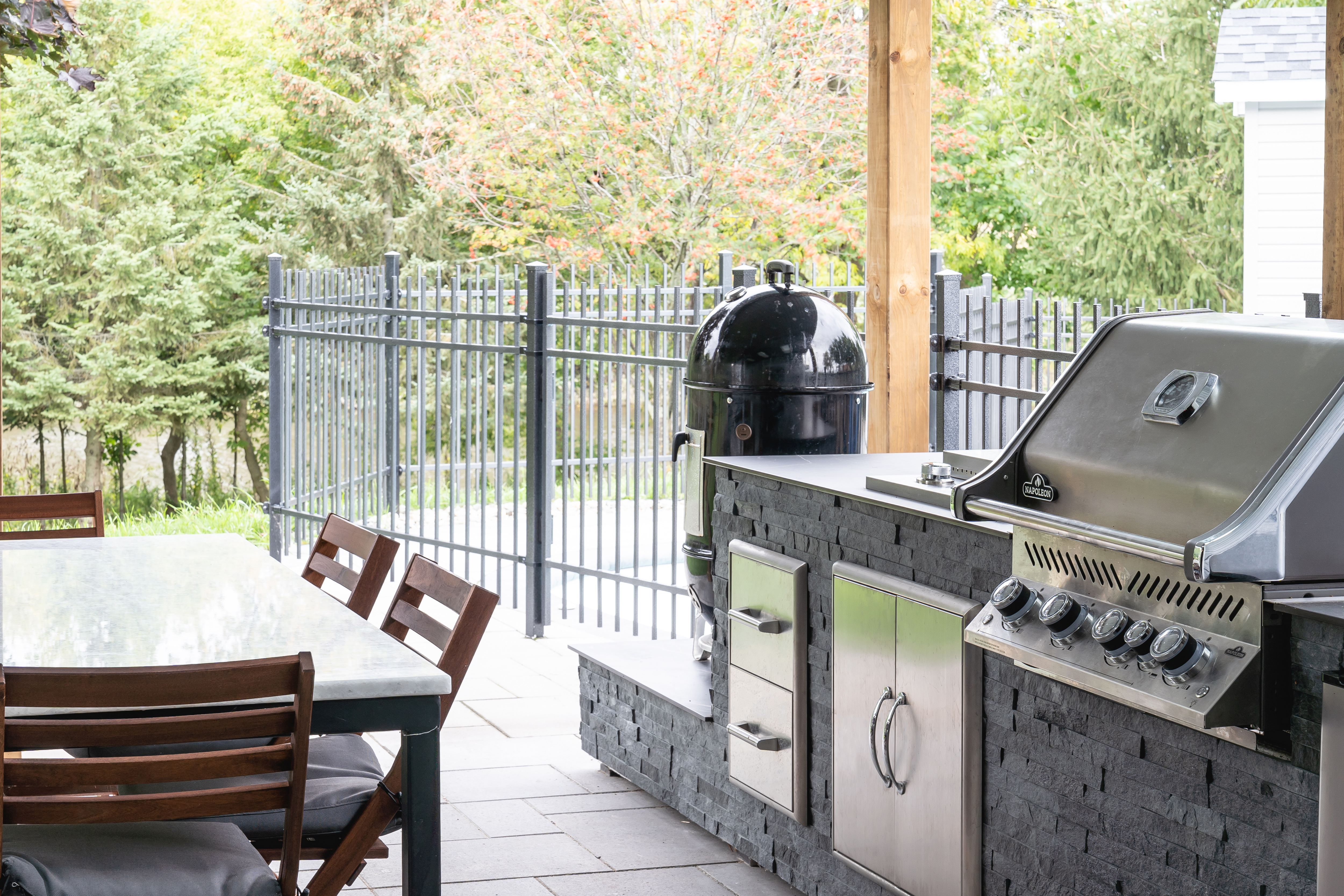 Outdoor kitchen
With people spending more and more time outside, it's only natural to seek out comfortable and warm outdoor living environments. The installation of outdoor kitchens is definitely trending. Stone is ideal for this type of project because of its strength and functionality, creating chic and durable outdoor kitchen spaces.
Furniture
Several furniture pieces can be created from scratch for both indoor and outdoor use. Tables of any size, bench seats, fireplaces, etc. There's no stopping us!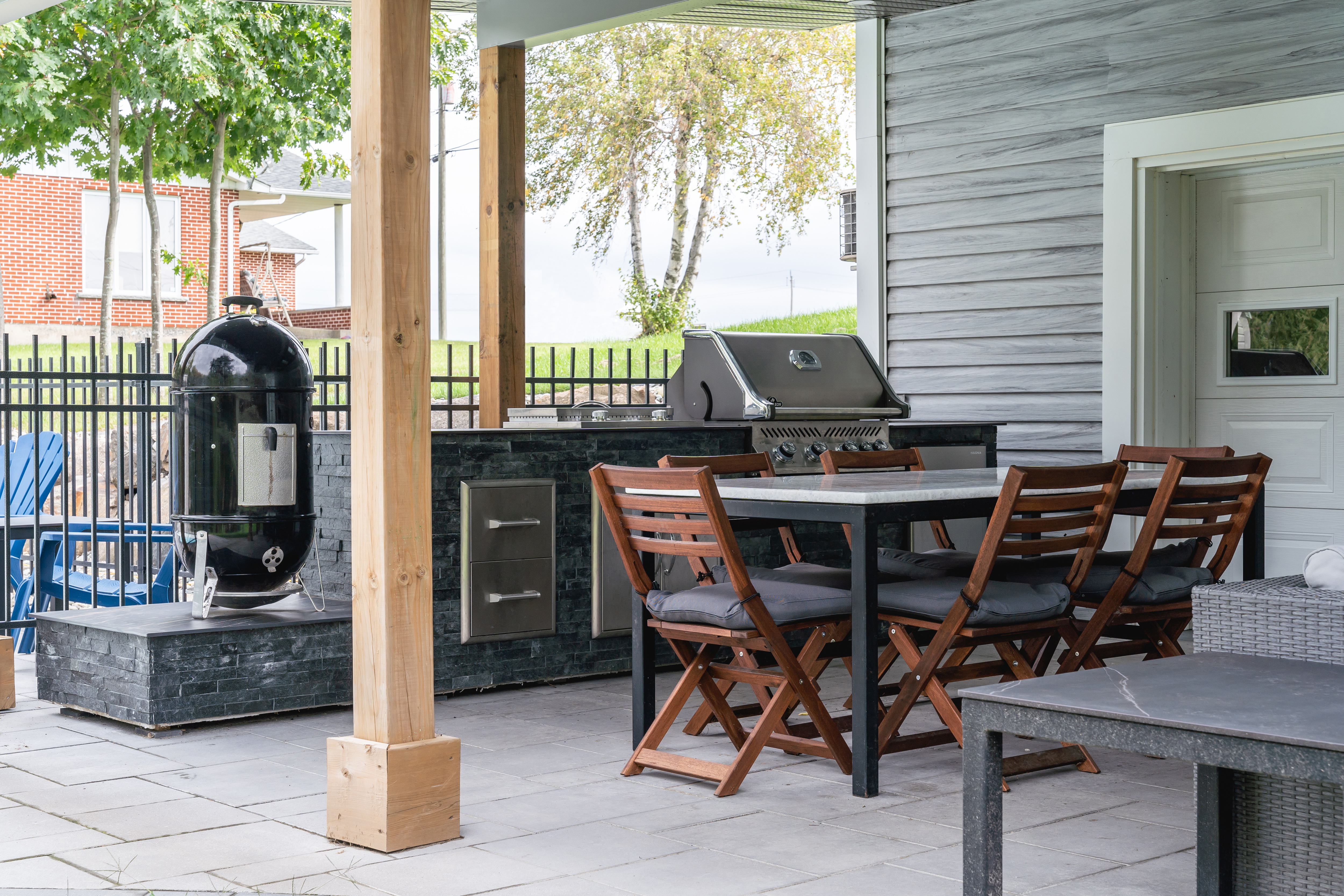 Is your imagination beyond our offerings? We frequently do projects tailor-made to meet the needs of our clients. Don't hesitate to ask, we'll make your wildest ideas come to life.
Demandez une soumission